Aligned with Armed Forces Day, Living History Day (May 20th, 11am-3pm) is a festival of living, breathing history, celebrating Oregon's rich history of people, stories, and service. Visitors are invited to walk through OMM's Historic Park, free of charge, to engage with and hear, see, and maybe even touch a piece of Oregon's military legacy, its past, its present, and its connections to Oregon's wider story.
History comes alive through reenactments, demonstrations, educational activities, interactive experiences, and dynamic displays offered by present-day military units, heritage organizations, and historical reenactors. Live entertainment and hopefully a food cart will round out the day's festivities. A printable LHD 2023 flyer is also available.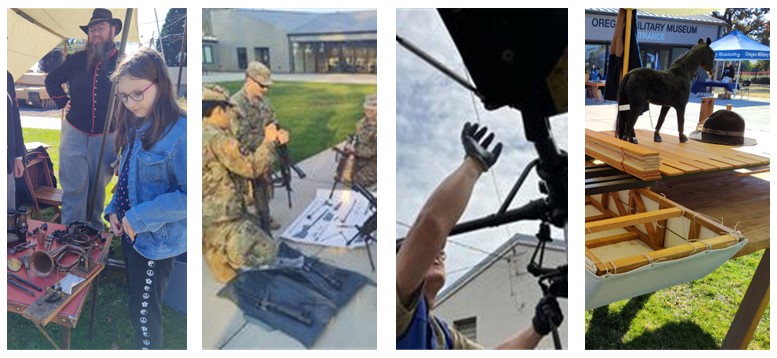 There is no fee to participate in Living History Day, but you will need to reserve your spot by completing the Participant's Entry Form (below) by end of April 20. Besides tabling materials, you are welcome and encouraged to bring pop-up displays and touchable objects, takeaways for visitors, an activity or interactive, or bring along a vehicle or other equipment representative of your unit or organization. Have other ideas? Please include them in your entry form below!